We The Youth is a program of Awareness Washington County (AWC). We are a nationally recognized leadership program dedicated to strengthening and transforming Washington County by developing servant leaders. We believe that each person has leadership potential and endeavor to bring out that potential through the activities and discussions held during a 9 month class for adults. We believe young people have that same potential. We the Youth has prepared more than 300 young people for servant leadership since it began in 1995.
We the Youth began in 1989 with a grant from The Lilly Endowment, Inc. It is now funded through community support. From August through May students attend 8 sessions. WTY will hold their meetings once a month on a Saturday or Sunday.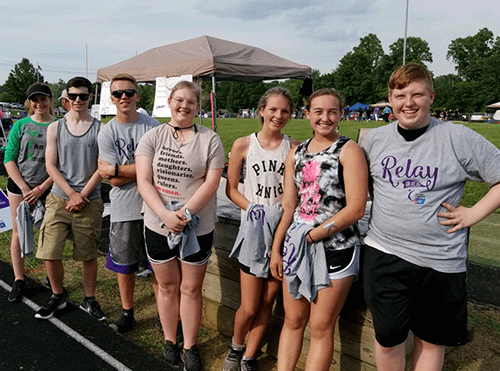 We the Youth offers this opportunity to a limited number of students from each school system in the county as well as a limited number of home school students. It is essential that each student participate fully and complete the program.
The program's curriculum is adapted each year according to the dynamics of the group but usually includes all of the following:
Community Education
Communication
Organizational Skills
Inclusion
Time Management
Understanding and the use of Learning Styles in leadership
Collaboration
Visioning
Community Service
We The Youth Candidates must:
Have the desire to develop their leadership potential
Commit to the entire program
Maintain satisfactory academic status
Maintain a satisfactory citizenship record
Have parental/guardian support to participate.
We the Youth Program Application
If you would like additional information please contact Awareness Washington County at Ph#812-896-1930 or send an email to This email address is being protected from spambots. You need JavaScript enabled to view it.
Click here for the "We The Youth" Program Application (pdf)
Program Leadership
Debbie Mildenburger - Director We The Youth
Debbie and her husband Fred moved to Little York in 2005. After Debbie became a graduate of the 2008-2009 Awareness Washington County class, she became a member of the AWC Board. Soon after that there was a need for a facilitator for the AWC adult class. Marji Morris welcomed Debbie to the team as co-facilitator and Assistant Director in 2010. Debbie enjoyed working with the adults until she was asked to fill another need in the AWC program.
In 2013 Debbie was asked to work with the young people of Washington County as the Director of the We The Youth Program. Debbie desires to help the youth of Washington County find and enhance their leadership skills. She also enjoys working with the WTY Alumni who have returned to help establish the WTYA program and encourage the WTY class members.
Debbie grew up in Arkansas where she received her Associates Degree from the University of Arkansas. She has learned a lot about servant leadership capacities through the work she has done with various youth groups, Relay for Life team leading and organizing, SOAR volunteer work, facilitating small group leaders at her church and many other volunteer opportunities.
Yvonne Maxey - Assistant Director We The Youth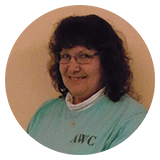 Yvonne Maxey is a life-long resident of Washington County. She came to Awareness Washington County as member of the 2009 AWC adult class. After becoming an Alumni of AWC she went on to serve not only as an AWC Board member but served as Board President. The Board let Yvonne take a short break but now she is back serving as AWC Board secretary.
Yvonne is very passionate about the AWC/WTY Leadership Program and devotes much of her time promoting the organization. AWC/WTY has helped her both as an individual grow and as a true Servant Leader. She hopes to share the knowledge she has learned with the AWC Adult class members, as well as with We The Youth, who are the future leaders in our community and beyond.
Yvonne began helping Debbie facilitate WTY classes in 2014. Through this invaluable assistance Debbie and Marji recognized that she needed a different title on the team, thus she became Assistant to the AWC Directors.
Faith, family & friends are most important to Yvonne and her dedication to those around her is proven everyday by her actions.