The Adult class is comprised of 12-25 people from all geographic areas of Washington County, a variety of occupations, and myriad different backgrounds. The diversity is what brings richness to the group. Anyone who lives OR works in Washington County is eligible for membership.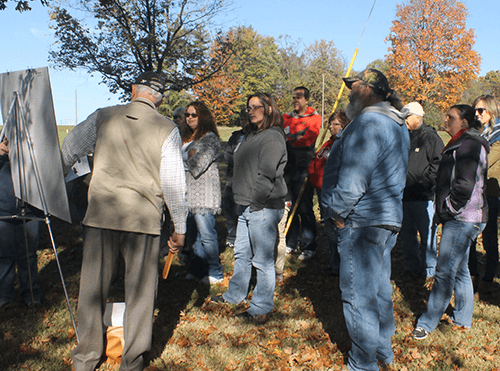 Through class experiences and discussions, the group develops a well-rounded view of the county and, from that, builds their vision for the future of Washington County. Each class creates and carries out a servant leadership project to give back to the community and hone their own leadership skills.
Each year the new class gathers for a two day overnight retreat, where they are introduced to the Twenty First Century Leadership Capacities and have a safe venue to express opinions and try out their leadership skills. Following the retreat, the class meets once a month Oct.-May to develop their skills and practice what they are learning.
All classes are hands-on, fun, and varied, as well as practical. Everything learned in class can be applied anywhere--family, work, faith community, or civic organization.
Members of the 2018 AWC Adult class are Amanda Bills, Brenden Davison, Michelle DeWitt, Rhonda Geralde, Sherry Germann, Trish Guthrie, Tasha Kustes, Casey Miller, Andy Miller, Joni Muchler, Kala Ponder, Karen Ragains, Courtney Stahl, David Voyles, Mark Walker, and Jess Webster.